Lapeer County Tea Party
Keeping the Grass Roots Growing!
NOT REPUBLICAN

/

NOT DEMOCRAT
*********AMERICAN*********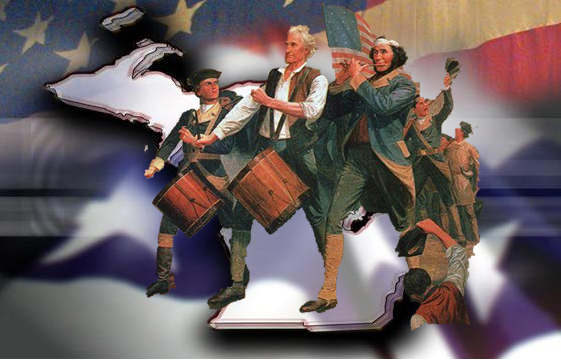 Member of the 1st Michigan Tea Party Alliance


Hot off the press!!

Please join us for at our February 7, 2017 Tea Party Meeting
The Lapeer County Tea Party will hold our next general meeting for the public on Tuesday, February 7 2017, at the Mayfield Township Hall, 1900 N. Saginaw St., Lapeer, at 7:00 P.M.
Our guest speaker for the evening will be State Senator Mike Green. Senator Green will talk about what is going on in the Senate in Lansing. We look forward to hearing about upcoming issues in the senate and what his plans are to address them.
Senator Green is also being considered for the position of State Director for the USDA. We wish him luck on receiving this position. We also want to hear on how that move would impact us here in Lapeer County.
You can count on the Lapeer County Tea Party to help you keep track of what our elected officials are doing with our trust and our money. We will continue to bring you programs to help you stay in contact with your elected officials by utilizing our general meetings the first Tuesday of each month, our web site (www.lapeerteaparty.org), our post card program and our "letters to the editor". Our Tea Party was created to inform and educate voters about current issues in our Federal, State and Local governments. We strive to supply people all the facts so they can form educated decisions and opinions. As always, our meetings are free to the public. Refreshments are available for a small donation and this year we added a 50/50 drawing. The winner will be announced at the end of each meeting
.
---
RECENT NEWS ITEMS
GREAT AGAIN? JOBS JANUARY...

+227,000; Unemployment 4.8%...
State computer glitch potentially exposed information of 1.87M Michiganders
Should churches be permitted to endorse political candidates?
Betsy DeVos clears Senate procedural vote, setting up final debate for next week
---
January Tea Party Meeting

The Lapeer County Tea Party held our first meeting of the year on Tuesday, January 3, 2017, at the Mayfield Township Hall, 1900 N. Saginaw St., Lapeer, at 7:00 P.M.
Our guest speaker for the evening was State Representative Gary Howell. Representative Howell gave us an update on all that is going on in the Michigan State House in Lansing.
View our meeting with Rep. Howell in its entirety below
---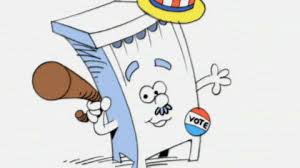 November 8th General Election Results...
National, State, and County Wide results
---
AND THE WINNER IS.....
Lapeer County Precinct Delegate Winners.....
The Lapeer County Tea Party wishes to Congratulate the following candidates for their wins in Tuesdays Republican Primary election..
10th Congressional District -- Paul Mitchell
Lapeer County Sheriff -- Scott McKenna
Lapeer County Prosecutor -- Mike Sharkey
County Commissioner District 5 -- Rick Warren
Road Commissioner (Full Term) -- Les Nichols
Road Commissioner (Partial Term -- Jim Novak
Drain Commissioner -- Joe Suma
Suncrest Millage -- Approved
Click HERE to download the full list of candidates and vote totals from the County Clerks office
---
Want to watch our past meeting videos?
Missed a meeting and would like to see more?? Go to our You Tube Channel for all of our past meetings.
Lapeer Tea Party You Tube Channel
Tune in to our meetings live online!
LAPEER COUNTY TEA PARTY USTREAM CHANNEL
---
Lapeer Patriot Blog Posts
Are you registered to vote??
Click AreYouRegistered.org and find out..
_______________________________________________________________________________
The policy of the Lapeer County Tea Party Patriots is to allow only candidates, not representatives of candidates, to speak at our meetings. Candidates will be requested to speak by agreement of the Directors in support on their stated goal of membership education. Those races and issues that are requested remain the prerogative of the Directors concerning topical subjects or candidacy. It is not felt that a representative of a candidate can relate the direct position of the person they represent and that the candidate be held directly responsible for their stated position. _______________________________________________________________________________
Mission Statement and Purpose:
The mission of the Lapeer County Tea Party Patriots is to engage citizens
and provide avenues for participation in the political process. Our goals
are to prevent wasteful spending of tax dollars, to reduce the size of
government and its bureaucracies, and to hold accountable those we elect to
represent us. This will be accomplished by attracting, informing, and
mobilizing all who share these goals, regardless of political affiliation.
This site developed and maintained by