Lapeer County Tea Party Patriots
Keeping the Grass Roots Growing!
NOT REPUBLICAN

/

NOT DEMOCRAT
*********AMERICAN*********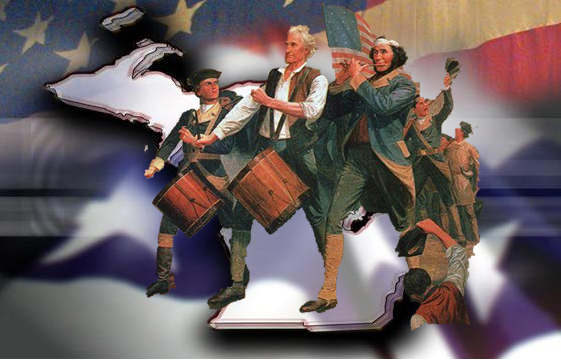 Member of the 1st Michigan Tea Party Alliance

Hot off the press!!

A Letter to All Michigan K-12 Parents and Interested Citizens - From Melanie Kurdys, 2012 Candidate for Mich. Board of Education

In 2012, I ran for State Board of Education primarily to stop the incredibly inappropriate massive experiment being foisted on our children and our teachers, Common Core.
I am sad to report that Michigan's Republican Governor, Lt. Governor and Republican legislature failed to act to protect our children and instead approved HRC 0011, which allows the implementation of Common Core Standards to continue.
Common Core will continue to be a major political issue in Michigan in 2014. Our Republican leadership has a chance to minimize the negative consequences by preventing the implementation of a Common Core aligned assessment that is controlled by non-Michigan bureaucrats. You can contact your Representatives and Senators and ask them to vote NO on Smarter Balanced or ACT/Aspire and vote YES to continue using a Michigan controlled assessment what is free of political bias and indoctrination.
And in the upcoming election cycle, from primaries, to political convention elections to the general election in November, all Michigan citizens can voice their position on Common Core education reform. Let's tell all our political leaders, our children do not belong to the state, they belong to their parents! Vote only for candidates who promise to fight Common Core!
Parents of K-12 students have power beyond calling legislators. Michigan Parents are constitutionally guaranteed the right to direct the education of their children. At Stopcommoncoreinmichigan.com you can find more information about your rights and specific ideas for how to assert your rights.
I have included a recent post by our own Karen Braun, a mom dedicated to this battle, not just for her kids, but for all our kids. You can sign up for regular emails or you can check our site for current information.
Let's get the K-12 Education System back into the hands of parents and excellent teachers!
Sincerely,
Melanie Kurdys
Teachers frustrated with SBAC tests
Karen Braun | February 15, 2014 |
Assessments (tests) are a key component of the Common Core. Currently, Michigan is part of the Smarter Balanced Consortia (SBAC). The SBAC has 24 states and territories at various stages of implementation. Due to House Concurrent Resolution 11, Michigan lawmakers are holding hearings to gather information about the different assessments available, including SBAC. Other states in SBAC are further along and already piloted the tests. Lawmakers and the MDE officials would be wise to consider what teachers in other states are saying about the Smarter Balanced Assessments. It isn't positive.
New Hampshire middle school Principal John Nelson, sent a letter to NH state school officials outlining serious concerns teachers have with the Smarter Balanced tests they piloted in December, 2013. At Missouri Education Watch, Gretchen Logue, posted the Nashua letter and commented
"The comments listed in his letter came from "frustrations they (teachers) had when they were taking the test and disappointment in test format and the difficulties they had trying to use their computer to take this test" that teachers expressed in a debriefing session. Some comments that stand out.
· I feel sad for the students who have to take this test — not many will be successful.
· Kids won't even get past the computer directions
· This was more of a test on the computer skills than on math concepts.
· I am concerned that the math test is not necessarily testing students' math abilities since there is so much reading.
· I did 30 questions in an hour and then had to take a break. My eyes hurt and my shoulders felt strained. When I returned 5 minutes later the work was gone."
Is a pilot test that causes unnecessary stress and the loss of class time truly in the best interest of our children? We certainly don't think so. In a previous post, we identified several critical factors to consider on assessments. We would strongly encourage lawmakers to consider these factors and the comments from these teachers as they gather their information on assessments. But parents don't have to wait for their decision before making sure that their children are not subjected to unnecessary assessments.
To Michigan parents, the Revised MI School Code states: THE REVISED SCHOOL CODE (EXCERPT) Act 451 of 1976 380.10
Rights of parents and legal guardians; duties of public schools. [M.S.A. 15.4010] Sec. 10.
It is the natural, fundamental right of parents and legal guardians to determine and direct the care, teaching, and education of their children. The public schools of this state serve the needs of the pupils by cooperating with the pupil's parents and legal guardians to develop the pupil's intellectual capabilities and vocational skills in a safe and positive environment. HistoryAdd. 1995, Act 289, Eff. July 1, 1996
In the coming weeks, your child may be asked to take the PLAN, EXPLORE, MME, or the SBAC pilot assessments. We encourage all parents to consider the best interests of your children and decide which assessments best develop your child's intellectual capabilities in a safe and positive environment and which are
If you decide not to have your child participate an opt-out form is provided below in PDF form. You can print and take this form to your child's school to let them know your child will be opting out of assessments.
http://stopcommoncoreinmichigan.com/wp-content/uploads/2014/02/MI_opt_out_form-1.pdfTop of Form
---
RECENT STORIES
HOUSE UPS ROAD ANTE TO $215M for Roads
OBAMACARE Glitches still plague...

More glitches in Michigan...
Definition of Marriage goes on trial...
IRS: OBAMACARE TAX MUST BE PAID...

ADMINISTRATION TO EXPAND NSA DATABASE
Supreme Court expands police authority to search homes...
CBO: Minimum Wage Hike to $10.10 Could Cost 500K Jobs
---
We Need YOUR help for our Post Card Project ASAP!!
Lapeer Tea Party General Meeting December 03 2013
The Affordable Care Act
Mr. Micah Widder presents detailed information on the "Affordable Care Act". He specializes in health insurance for individuals and small groups. Mr. Widder will be explaining the Affordable Healthcare Act or ObamaCare and how it will affect you and your family. This presentation includes a question and answer session.
Missed a meeting and would like to see more?? Go to our You Tube Channel for all of our past meetings.
Lapeer Tea Party You Tube Channel
---
Are you registered to vote??
Click AreYouRegistered.org and find out..
---
How Will Your State Fare in the Obamacare Exchanges?
Source Report: How Will You Fare in the Obamacare Exchanges?
Lapeer Patriot Blog Posts
"HOW LONG WILL THEY SUPPORT HIM" by Terry Ann Jones
A TREATY THAT'S BAD FOR AMERICA by Terry Martin
To The Editor: By John L. Lengemann
Protecting our First Amendment Rights by Terry Martin
A Common Core Education by Roger Harris
---
Every Roll Call Vote by Every State Legislator Tallied for 2012
Individual legislators missed 2,234 votes in 2012, according to MichiganVotes.org
'Missed Votes Report'
_______________________________________________________________________________
Want to watch other meeting videos?
Click HERE to view our previous meeting videos.
_____________________________________________________
How Much are the fines for NOT purchasing insurance? (from fact check.org)

The minimum amount — per person — will be $695 once the tax is fully phased in. But it will be less to start. The minimum penalty per person will start at $95 in 2014, the first year that the law will require individuals to obtain coverage. And it will rise to $325 the following year.
Starting in 2017, the minimum tax per person will rise each year with inflation. And for children 18 and under, the minimum per-person tax is half of that for adults.
However, the minimum amount per family is capped at triple the per-person tax, no matter how many individuals are in the taxpayer's household. So, for example, a couple with one child over 18 (or two children age 18 or under), and no coverage, would pay a minimum of $285 in 2014, $975 in 2015 and $2,085 in 2016. And that would be the minimum no matter how many uninsured dependents a taxpayer has.
The tax would be more for persons with higher taxable incomes. When phased in, it will be 2.5 percent of household income that exceeds the income threshold for filing a tax return. For 2011, those thresholds were $9,500 for a single person under age 65, and $19,000 for a married person filing jointly with a spouse. So, to give a rough calculation, a couple with $100,000 of income might pay a tax of $2,025 if they choose to go without coverage.
But the penalty can never exceed the cost of the national average premiums for the lowest-cost "bronze" plans being offered through the new insurance exchanges called for under the law. We have no way of knowing what that average rate might turn out to be in 2014, but there is reason to think it could be quite high. For example, the total cost of a basic Government Employees Health Association plan currently offered through the Federal Employee Health Benefit program (the model for the state insurance exchanges) totals $9,459 per year for a family plan, and $4,159 for individual coverage.
Who Collects?
The penalty will be collected by the Internal Revenue Service, which is one reason the chief justice cited for considering it to be a tax. In fact, the penalty is spelled out in Title 26 of the U.S. Code — the "Internal Revenue Code" — under Subtitle D — "Miscellaneous Excise Taxes."
Read full article HERE
_______________________________________________________________________________
Andrew Breitbart's final words from the AFP Event a few days before he died.
_______________________________________________________________________________
The policy of the Lapeer County Tea Party Patriots is to allow only candidates, not representatives of candidates, to speak at our meetings. Candidates will be requested to speak by agreement of the Directors in support on their stated goal of membership education. Those races and issues that are requested remain the prerogative of the Directors concerning topical subjects or candidacy. It is not felt that a representative of a candidate can relate the direct position of the person they represent and that the candidate be held directly responsible for their stated position. _______________________________________________________________________________
"We at the Lapeer County Tea Party Patriots believe in PEACEFUL and LEGAL protests and demonstrations. We CONDEMN ANY act of violence or threat to ANY of our Congressional Representatives and Senators in the strongest terms . Any individual who participates in any of these acts should be prosecuted to the fullest extent of the law"
Mission Statement and Purpose:
The mission of the Lapeer County Tea Party Patriots is to engage citizens
and provide avenues for participation in the political process. Our goals
are to prevent wasteful spending of tax dollars, to reduce the size of
government and its bureaucracies, and to hold accountable those we elect to
represent us. This will be accomplished by attracting, informing, and
mobilizing all who share these goals, regardless of political affiliation.
This site developed and maintained by