Lapeer County Tea Party Patriots
Keeping the Grass Roots Growing!
NOT REPUBLICAN

/

NOT DEMOCRAT
*********AMERICAN*********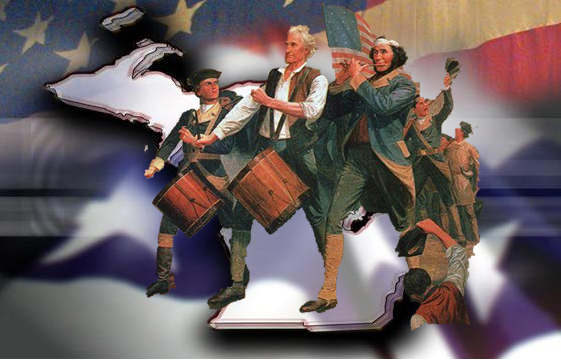 Member of the 1st Michigan Tea Party Alliance

Hot off the press!!

Lapeer Tea Party General Meeting November 5, 2013
With Steve Mobley, Rep. Kevin Daley, and Sen. Phil Pavlov
How Will Your State Fare in the Obamacare Exchanges?
Source Report: How Will You Fare in the Obamacare Exchanges?
Lapeer Patriot Posts
To The Editor: By John L. Lengemann
Protecting our First Amendment Rights by Terry Martin
A Common Core Education by Roger Harris
RECENT STORIES
George Will: 'All Hell Is Going To Break Loose' When Employers Dump Plans
Despite Promises, Relaunched Healthcare.gov Still Proves Dysfunctional
Though Not True, White House to Announce HealthCare.Gov Deadline Met
Tim Skubick: Dave Agema pushes for a part-time legislature
Michigan Political Points: Proposal to criminalize election lies; petition for a part-time Legislature
EDITORIAL: Tea Party tactics in LT. GOV. bid aren't 'waste of time'...
AFP's Hagerstrom: 'I think that it is a waste of time and energy...'
ReTakeOurGov Tea Party's Wes Nakagiri on a primary challenge to Lt. Governor, and Medicaid Expansion in Michigan
Watch Jul. 19, 2013 | #4304 on PBS. See more from Off the Record.
******************************************************
We want to thank all those who voted NO on HB4111, but especially, Rep. Kevin Daley. It takes leaders who stand on principle, and that is truly what Kevin is all about. As we shift our efforts to the Senate, we thank our heroes in the House.
As we take our efforts on stopping the exchanges to the Michigan Senate, we thank our heroes in the House for standing strong for Limited Government and fiscal responsibility.
From our friends at Core Principles:
Update!
The House voted today on HB 4111. Twenty-nine Republicans joined forty-nine Democrats to pass the appropriation of $30.6 million. See details below.
Here are the 29 Republicans who voted YES on the bill:

Bolger, Callton, Crawford, Denby, Forlini, Foster, Glardon, Haines, Haveman, Heise, Jacobsen, Kesto, Kowall, Lori, Lyons, MacGregor, MacMaster, Pagel, Poleski, Potvin, Price, Pscholka, Rogers, Schmidt, Stamas, VerHeulen, Walsh, Zorn.
The thirty Republicans voting NO on the bill:
Bumstead, Cotter, Daley, Farrington, Franz, Genatski, Goike, Graves, Hooker, Howrylak, Jenkins, Johnson, Kelly, Kurtz, LaFontaine, Lauwers, Leonard, Lund, McBroom, McMillin, Muxlow, Nesbitt, O'Brien, Outman, Pettalia, Rendon, Shirkey, Somerville, Victory, Yonker. You can thank them for voting NO here.
Every Roll Call Vote by Every State Legislator Tallied for 2012
Individual legislators missed 2,234 votes in 2012, according to MichiganVotes.org
'Missed Votes Report'
_______________________________________________________________________________
Want to watch other meeting videos?
Click HERE to view our previous meeting videos.
_____________________________________________________
How Much are the fines for NOT purchasing insurance? (from fact check.org)

The minimum amount — per person — will be $695 once the tax is fully phased in. But it will be less to start. The minimum penalty per person will start at $95 in 2014, the first year that the law will require individuals to obtain coverage. And it will rise to $325 the following year.
Starting in 2017, the minimum tax per person will rise each year with inflation. And for children 18 and under, the minimum per-person tax is half of that for adults.
However, the minimum amount per family is capped at triple the per-person tax, no matter how many individuals are in the taxpayer's household. So, for example, a couple with one child over 18 (or two children age 18 or under), and no coverage, would pay a minimum of $285 in 2014, $975 in 2015 and $2,085 in 2016. And that would be the minimum no matter how many uninsured dependents a taxpayer has.
The tax would be more for persons with higher taxable incomes. When phased in, it will be 2.5 percent of household income that exceeds the income threshold for filing a tax return. For 2011, those thresholds were $9,500 for a single person under age 65, and $19,000 for a married person filing jointly with a spouse. So, to give a rough calculation, a couple with $100,000 of income might pay a tax of $2,025 if they choose to go without coverage.
But the penalty can never exceed the cost of the national average premiums for the lowest-cost "bronze" plans being offered through the new insurance exchanges called for under the law. We have no way of knowing what that average rate might turn out to be in 2014, but there is reason to think it could be quite high. For example, the total cost of a basic Government Employees Health Association plan currently offered through the Federal Employee Health Benefit program (the model for the state insurance exchanges) totals $9,459 per year for a family plan, and $4,159 for individual coverage.
Who Collects?
The penalty will be collected by the Internal Revenue Service, which is one reason the chief justice cited for considering it to be a tax. In fact, the penalty is spelled out in Title 26 of the U.S. Code — the "Internal Revenue Code" — under Subtitle D — "Miscellaneous Excise Taxes."
Read full article HERE
_______________________________________________________________________________
Andrew Breitbart's final words from the AFP Event a few days before he died.
_______________________________________________________________________________
The policy of the Lapeer County Tea Party Patriots is to allow only candidates, not representatives of candidates, to speak at our meetings. Candidates will be requested to speak by agreement of the Directors in support on their stated goal of membership education. Those races and issues that are requested remain the prerogative of the Directors concerning topical subjects or candidacy. It is not felt that a representative of a candidate can relate the direct position of the person they represent and that the candidate be held directly responsible for their stated position. _______________________________________________________________________________
"We at the Lapeer County Tea Party Patriots believe in PEACEFUL and LEGAL protests and demonstrations. We CONDEMN ANY act of violence or threat to ANY of our Congressional Representatives and Senators in the strongest terms . Any individual who participates in any of these acts should be prosecuted to the fullest extent of the law"
Mission Statement and Purpose:
The mission of the Lapeer County Tea Party Patriots is to engage citizens
and provide avenues for participation in the political process. Our goals
are to prevent wasteful spending of tax dollars, to reduce the size of
government and its bureaucracies, and to hold accountable those we elect to
represent us. This will be accomplished by attracting, informing, and
mobilizing all who share these goals, regardless of political affiliation.
This site developed and maintained by