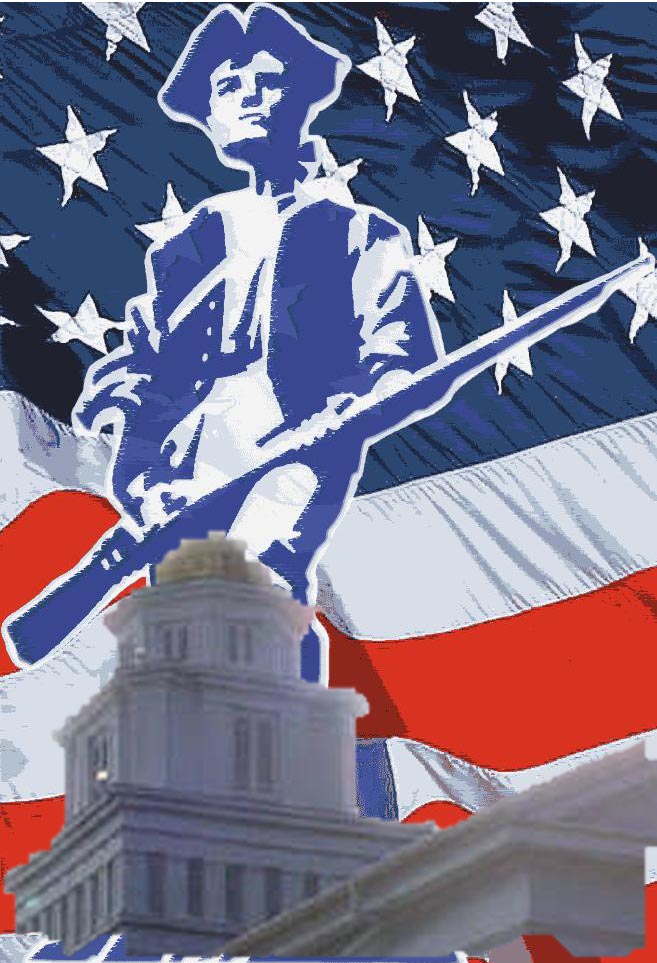 Lapeer County Tea Party Patriots
Keeping the Grass Roots Growing!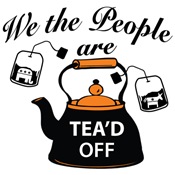 The Lapeer County Tea Party Patriots have established a lending library. John Olivo has volunteered to head this effort. Donated books are available to borrow, free of charge. All we ask is that you return the books in the same condition you received them in. Books may be borrowed for one month at a time. All pickups and returns will be done at our monthly meetings.
This is the procedure for borrowing a book:
1. Browse through our inventory of donated books and see what interests you.
2. Select a book (and and alternate in case the main selection is out) and send an email or call our librarian John to make sure that your selection is available. Titles that are currently unavailable will have the word OUT just after the title. Please send an email to oakridgedrive@charter.net or contact John by phone at 810-245-0040.
3. Complete form #101 Registration Form. Click on the link to download the form. Forms can be turned in to John Olivo at the time books are checked out.
4. Download, print, and complete Signout Form #102 and bring it with you to the next meeting. We will have your requested book at the meeting. Make sure you bring any books you have previously borrowed to return so that we may make it available for someone else to read.
Thats it. All books on our Patriot Library are free to use. Please be courtious and take appropriate care of borrowed materials.
If you have a book that you would like to donate to our Library, we would love to be able to pass it on. Donations can be made by submitting a completed Donation Form #103 along with the book to be donated.
Here is the list of available books by title and author:
Choice, The

Bob Woodward

Common Sense OUT

Glenn Beck

Crazies to the Left of Me Wimps to the Right

Bernard Goldberg

Culture of corruption

Michelle Malkin

Culture Warrior

Bill O'Reilly

Deliver Us From Evil OUT

Sean Hannity

Eisenhower

Stephene E. Ambrose

Gen Schwarzkoff, It Doesn't Take a Hero

Peter Ptere

Godless,Church of Liberalism, The

Ann Coulter

His excellency,George Washington

Joesph J. Ellis

How to Dethrone the Imperial Judiciary

Dr. Edwin Vieira

Let Freedom Ring

Sean Hannity

Men in Black

Mark R. Levin

Nearer My God

William F. Buckley

Pearl Harbor, Final Judgement

Clausen & Lee

Plain Honest Men

Richard Beeman

Preachers of Hate

K. R. Timmerman

Presidental Courage

Michael Beschloss

Profiles in Audacity

Alex Axelrod

Reagan's War

Peter Schewizer

See, I Told You So

Rush Limbaugh

Supremacists, The

Phyllis Schiafly

Ugly American, The

Lederer & Burdick

Under Fire

Oliver L. North

Wit & Wisdom of Benjamin Franklin

James C. Humes

Godless

Ann Coulter

The O'Reilly Factor

Bill O'Reilly

Who's Looking Out For You

Bill O'Reilly

Rules For Radicals

Saul Alinsky

Hillary Rodhams Analysis of Alinsky Model

Coolege Thesis by Hillary Rodham

Climate Of Extremes - OUT

Patrick Michels

Factor for Kids

Bill O'Reilly

Culture Warrior

Bill O'Reilly

100 People Who Are Screwing Up America

Bernard Goldberg

Going Rouue - An American Life OUT

Sarah Palin

An Inconvenient Book

Glenn Beck

Plain Honest Men

Richard Beeman

The Theme is Freedom

M. Stanton Evens

America's God and Country

William Federer

The Making of America

Skouser

1876

Gore Vidal

Winning the Future

Newt Ginrich

Grand Old Party

Lewis Gould

Between You and Me

Mike Wallace

Liberty's Best Hope

Kim R. Holms

America's Legacy

C. David Heymann

Why We Fight

William J. Bennett

The 500 Year Leap

Skousen

Do the Right Thing

Mike Huckabee

The Age of Turbulence

Alan Greenspan

"Keys to Good Govenment According ToThe Founding Fathers" (CD)

David Barton

Not Evil Just Wrong (DVD) -

OUT

Ann McElhinney and Phelim McAleer

Tempting of America, The

Robert H. Bork

Slouching towards Gomorra

Robert H. Bork

Shots Fired,(On America's Culture Wars)

Sam Francis

How to Talk To a Liberal -

OUT (both copies)

Ann Coulter
We will be adding to our collection as more books become available. Again, all forms needed are available below for download. All files are in PDF format.
L.C.T.P.P. Patriot Lending Library